A true Florida "cottage" or "beach house" isn't complete without seashells or sea glass on the kitchen windowsill.
I was in the herb garden after work this evening and cut some fresh clippings. I just placed one of my favorite herbs, marjorim with rosemary and lemon balm in a silver plated cup from the St. Louis World's Fair from 1904. It was my Father's Uncle Milton's.
What would we do without these old vintage cups and vases and bowls to fill up? Rumi, the Sufi poet, said the bowl was the shape of a person's soul. There is such a comfort in filling bowls with flowers, stirring ingredients in bowls, making arrangements of fruit in a bowl; much less the comfort of holding a bowl between our hands and drinking tea or soup. Maybe Rumi was on to something - imagine....
A Bowl
Imagine the time the particle you are
returns where it came from.
The family darling comes home. Wine,
without being contained in cups,
A red glint appears in a granite outcrop,
and suddenly the whole cliff turns to ruby.
At dawn I walked along with a monk
on his way to the monastery.
We do the same work, I told him.
He gave me a bowl, and I saw.


Woman with a Fruit Bowl. c.1555Artist:
Titian (Tiziano Vecellio / Titien / Tizian)(Italian 1490-1576)





pansy ring in rice bowls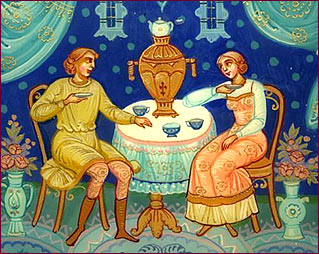 tristarmedia